Hi, I'm Nina! I am, as you would say, a bookish architect-in-progress. 
(The in-progress us for the architect part. Not the bookish part. I'm already quite bookish, I believe.)
I am quite shy in real life and have been known to hide behind books with pretty covers to deflect the terrifying thing that some people call small talk. In addition to consuming one book after another, I write stories like it's my job (because I want it to be). I am from, and live in, Houston, TX. I am an INFJ. I am addicted to black coffee. I am quite fluent in French, but rest assured, my reviews are all in English, and I barely read French books as it is. It's really just an excuse to hoard all the pretty foreign editions, like the gorgeous thing that is the French Six of Crows.
*swoons*
What else?
I'll just tell you more about me via a list.
Fave genre? Two words: High. Fantasy. With gorgeous maps. And stabby heroines. And epic magic.
Fave color combo? Gold and Black. They are goooorgeous together. Think: Crooked Kingdom's cover. Or The Hazel Wood's cover.
Fave cover? Hm. This changes, but at the moment, I'll have to go with Our Dark Duet's cover. Because that lettering and violin overlay are perfect.
Fave food? Oh my goodness, anything with CHEESE. I am the most enthusiastic cheese enthusiast to ever be enthusiastic. Give me cheese, and we shall be best friends for ever. Cheeeeeeese.
Fave TV show? STRANGER THINGS. Of course. Give me aaaall the ghostly sci-fi with Eggo appreciation and #squadgoals. No, but seriously. Come yell with me about Stranger Things and we shall become the bestest of friends.
Fave Movie? Ooh, of all time? Jennifer Lawrence's and Chris Pratt's Passengers. Existential and angsty space movies for the win. And also, I am in love with The Greatest Showman. OH. And I love all the Pirates of the Caribbean movies. The one movie I could watch on repeat and never get tired of is National Treasure.
Fave music? Anything Maroon 5. Some Ed Sheeran. Old Adele. And I am unconditionally in love with movie soundtracks. I cannot read and listen to music at the same time, though, unless it's a reread. Then I'm all for it.
Fave bookish squad? Well, it used to be the Lunar Chronicles gang. Then it was the Raven Boys. Now? Six of Crows squad, all the way. Because sassing and running and thieving and knifing and eating waffles is my aesthetic, apparently.
Fave author? Of all time? Leigh Bardugo, who is hereby declared Queen, and hoarder of all my five-stars. But! I also love Marie Rutkoski, VE Schwab, Amanda Foody, Brigid Kemmerer, Jeff Zentner, Tahereh Mafi, Krystal Sutherland, John Green, Peternelle van Arsdale, Rick Riordan, Marissa Meyer, and Maggie Stiefvater. My all-time favorite classic author is RL Stevenson. I'm obsessed with all things Edgar Allan Poe.
Bookish role-models? Okay, this might sound severely concerning, but my answer to that is: LILA BARD. And if you're thinking: Nina, why the hell would you want to be Lila?, I'd answer: she's a pick-pocketing, London-hopping, Kell-befriending pirate with a temper and an attitude and sass. Why wouldn't I want to be her?
Bookish OTPs: Uh, I do not have OTPs. I do not even properly "ship" characters. And if you're looking at me with a very confused/surprised/weirded-out look, allow me to explain: I do not properly "ship" characters because I am as romantic aS THAT ICEBERG THAT SANK THE TITANIC AND KILLED POOR LITTLE LEO DICAPRIO. Meaning: I am not romantic. At all. Please excuse my logical black-and-white boring-ness. However! I do like some couples such as: Kestrel/Arin, Bronwyn/Nate, August/Kate, and Kaz/Inej (<– dare I say that's my favorite couple ever? Alright, fine. I suppose that's an OTP. Happy now? *rolls eyes*)
Fave bookish blog? Oh, I read many. Many many many. I shan't name any because I then risk forgetting many fabulous ones, and we ain't having that, son.
Fave book? HOW DARE YOU ASK THIS CRUEL QUESTION. SHAME ON YOU.
If you think we could be great bookish BFFs, feel free to follow me on Twitter (where I yell about books I like in 140* characters or less), Instagram (where I post photos of the gorgeous things that are books), Pinterest (some bookish things, some bad puns, and WIP boards), and Goodreads (where I also yell about books I like, but in a slightly more professional manner).
*: No, I won't use my 280 characters. I'M NOT A MONSTER.
When in doubt, I am @justaddaword on literally EVERYTHING. 
What else do you need to know about me? Ah yes. I enjoy cosplaying the When Dimple Met Rishi cover when I'm bored, like so: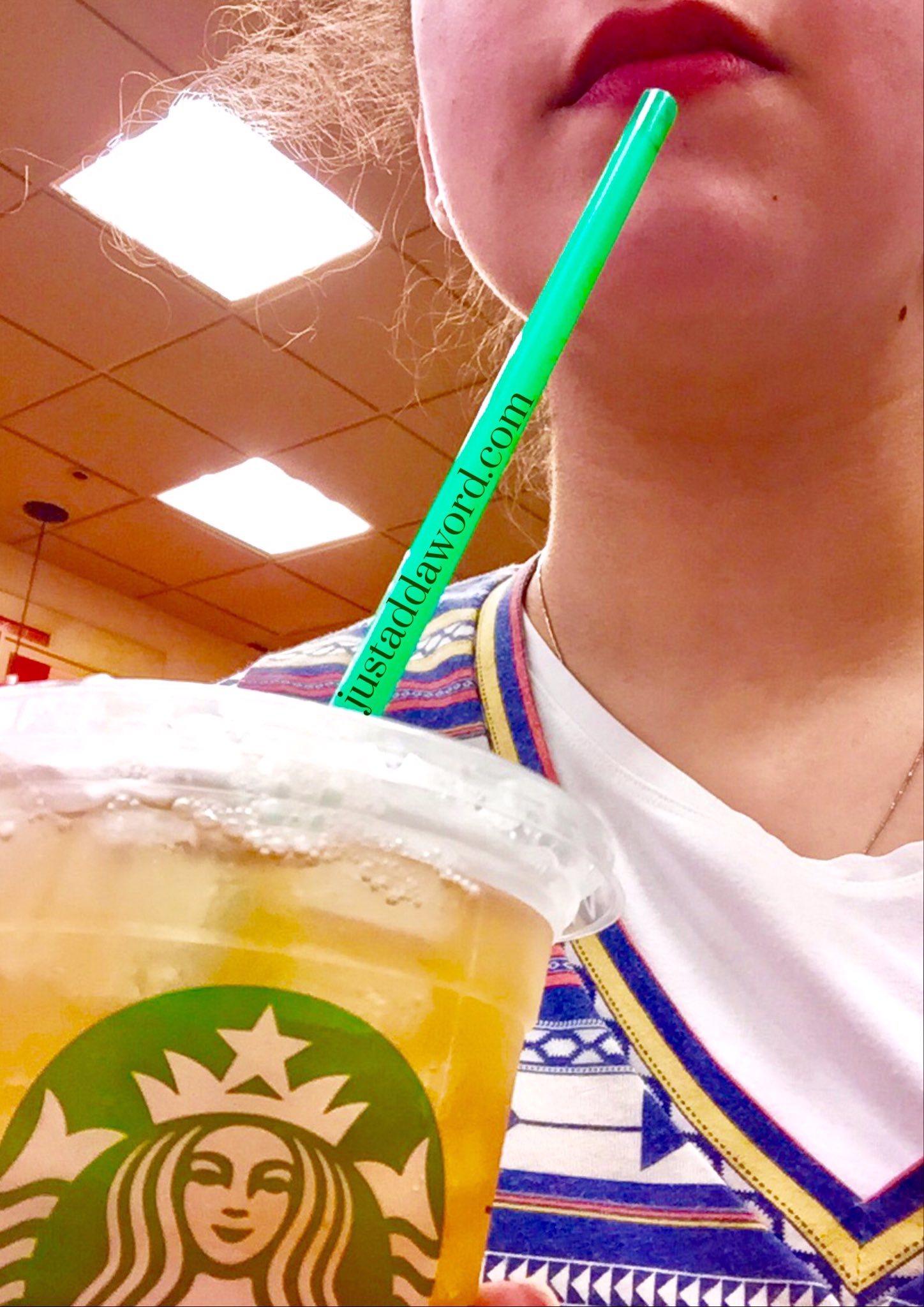 (Please pretend I'm drinking an iced coffee, not an iced tea. Use your imagination.)
That's all you need to know about me, really.
Nice to meet you, too.